Want to lift your Eyebrows this treatment will Amaze you
Eyebrows Lift Treatment in Delhi is a new rage nowadays there are certain muscles that hold the eyebrows down, especially the muscle surrounding the eye, known as orbicularis oculi.
Through careful placement of anti-wrinkle injections or dermal fillers into the muscles, eyebrows are released from this downward pulling action and the forehead muscles are able to lift the eyebrows up
This typically leads to a few millimetres in eyebrow height, creating the appearance of a lifted brow. The shape of the eyebrow and the lift attained is determined by the placement of the muscle relaxing product.
EYEBROWS LIFT TREATMENT IN DELHI:
HOW LONG DOES THE TREATMENT TAKE:
Your first consultation and your dermatologist in Delhi will include a complimentary facial assessment to determine the best treatment approach for you, so the initial appointment will take about 30 minutes. Thereafter, your maintenance visits will take approximately 15 minutes.
WHAT WILL HAPPEN DURING THE CONSULTATION:
Your dermatologist in Adorable clinic will examine your face and brows, in particular, your facial features, current brow position, brow shape and any hollowing of temples, eyelid droop or asymmetry.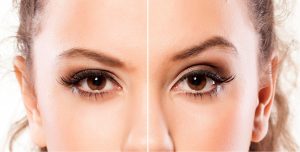 Our expert will discuss your perception of your face and brows and your desired outcome from the treatment.
They will discuss the potential side effects and complications of the treatment, and your post care instructions also to make your treatment more worthy.
You will be provided with an estimate of the number of 'units' of the product that are required to create a brow lift and make it lifted and beautiful.
If you wish to proceed, the next part of your consultation will take less than 5 minutes and you will have pre-treatment photos taken and your brow area will be cleaned with alcohol.
The dermatologist will ask you to raise your eyebrows and frown while they identify the ideal injection points. The injections themselves take a matter of seconds.
If this is your first treatment, A review appointment will be booked in 2 to 3 weeks to assess your results and see if any adjustments need to be made; this would not be required for subsequent treatments.
HOW LONG UNTIL I SEE MY BROW LIFT RESULTS:
Some patients report seeing results within 2 days and you can see the results from the very first sitting, while others can take 7 to 14 days for the full effect to be seen.
POST TREATMENT PRECAUTIONS:
During your treatment, your dermatologist will explain your post-treatment care instructions, and you will also take home a written post care instructions.
It is most important not to rub, massage or place pressure on the injection site for 4 to 6 hours after the treatment to ensure the injectable produce stays exactly where it is meant to be.
Rubbing it or spreading it to another area of your upper face can cause weakening of nearby muscles that can cause unintended ptosis or droop around the treated area.
It is very important to follow your skin specialist's advice and also read your take-home post-treatment care instructions carefully.
HOW OFTEN WILL I NEED MAINTENANCE TREATMENTS:
The longevity of results can vary from patient to patient, but generally, most patients have their treatments every 3 to 4 months to maintain their results and prevent permanent lines from forming in their eye and eyebrows area.
CAN DERMAL FILLER ALSO BE USED FOR BROW LIFTING:
Yes, by injecting a dermal filler in Delhi just below the outer part of the eyebrows area, support can be given to the brow, elevating this area and softening the bony orbital rim around the eyebrows.
While this approach is not suitable for all patients, it can be useful for mature-aged patients who are experiencing a skeletal, depleted look in their brow area, due to natural volume loss, small amounts of dermal filler placed appropriately can create a softer.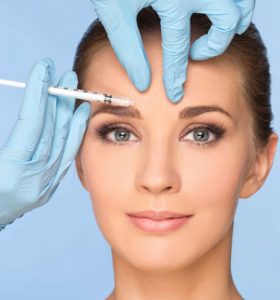 IS THERE DOWNTIME INVOLVED:
No there is no downtime you can go back to work and normal activities straight after your brow lift treatment in Delhi.
There may be some slight small pimple-like lumps under the injection sites, Which quickly dissipate after the treatment.
Please let us know if you would like this when booking your consultation, so we can schedule you to come into the clinic 30 minutes before to your consultation, allowing plenty of time to apply the anaesthetic and for it to take effect before your treatment.
Lifted eyebrows make you look so beautiful and glamorous. To make an appointment call us on this number 097111 50928, consultation is free and we have amazing deals and discounts on every deal.