Non-surgical Nose Job best Treatment, Recovery, and Results
Non-surgical nose job or rhinoplasty means a non-surgical process to make your nose in a perfect shape also known as a non-surgical nose job, injection rhinoplasty.
It is also known as the 15-minute nose job procedure, yes that is true this procedure is so quick and it has a lower-risk, lower-cost alternative with less pain and less downtime as an added bonus for those who may have otherwise considered surgical rhinoplasty this option is more suitable for anyone who wants to contour their nose.
For those who can not afford the expense or downtime associated with surgery, or for those who are simply afraid to actually go under the knife, which is seriously sometimes scary and it has many side effects also, it can be quite a relief to hear that there is such an option available, which is safe and effective also.
At an Adorable clinic, we provide, face contouring treatment, non-surgical nose job treatment, lip augmentation, chin job and other beauty treatments which are non-surgical as well as safe also, we have the best dermatologist in Delhi to serve you.
Now, we are going to tell you that why non-surgical nose job in Adorable clinic is the best option.
 Non-surgical rhinoplasty can be useful to:
Reduce the appearance of a nose bump by filling out the surrounding tissue
Reduce or eliminate unsightly depressions, dents, or grooves also.
Improve symmetry of the nose.
Create a lifting effect on a drooping nasal tip to improve your nose shape.
Raise and define a flat bridge or de-emphasize a rounded tip which is popular in Asian and African-American populations.
Correct a "scooped out" or "saddle-nose" profile no matter whether you're born with it or it is the result of previous surgical rhinoplasty.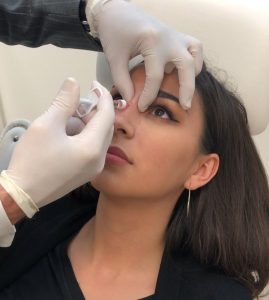 How Non-Surgical Rhinoplasty Is Done:
Tiny amounts of an injectable dermal filler are injected into areas that need to be filled out or to achieve a smoother, more symmetrical appearance of the nose.
The dermal filler is injected in minuscule amounts using what is called a microdroplet technique.
This treatment is not exactly a quick fix, as the end result is only achieved after a series of several treatments, with at least 4 to 6 weeks in between sessions. This gradual approach is necessary because of the way these fillers work with time.
Only after the prescribed amount of time is it possible for the dermatologist and patient to judge if and where more injections are needed, as well as how much is needed. This allows to doctor and patient to judiciously decide when enough is enough or the patient reached their desired look.
The Safety of the Procedure:
Non-surgical rhinoplasty does not require general anaesthesia. Only a local anaesthetic is used, sometimes in conjunction with an oral sedative to relax the patient.
Because of this and the fact that there is no actual cutting involved in the treatment, this method carries less risk than a surgical rhinoplasty procedure. There are, however, some risks, which include:
Hypersensitivity reactions.
Infection.
Nasal skin damage
It is true that the microdroplet method significantly reduces the risk of these complications. Furthermore, because the nose is a virtually static and having limited movement area of the face, the possibility of silicone migration is much less.
Well, experts say that they never have seen a significant complication in his own practice with this use of silicone or fillers.
Non-surgical Vs traditional rhinoplasty:
We now have more and more options for performing non-surgical procedures and because they are safe it takes popularity in a few years.
Any treatment being non-surgical it means less risk, less downtime, fewer side effects and yet with very similar results.
The new non-surgical nose job using dermal fillers means we can do so much in just five minutes and with no pain and you can see the results from the first sitting.
Surgical rhinoplasty, however, takes a month or longer to recover from and the results are not always perfect.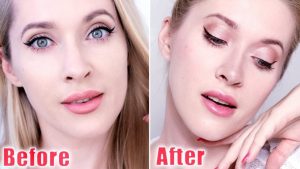 What if you don't like the results:
Yes, It's not permanent, so if you don't like the results you can wait a few months, or have it reversed.
Whereas a surgical nose job is permanent, and now often we find we are using the non-surgical fillers to correct rhinoplasty which has gone wrong, which goes to show it can be the better option.
What has influenced the rise of nose fillers?
Many actresses and singers will have little tweaks with filler; people can see that top actress such as Jennifer Anniston, for an example, have had a few tweaks, and somehow they seem to have had these procedures done with zero downtime as they step out looking great.
In this era people want things done quickly and efficiently, yet with an affordable price point making it more accessible to them this makes the treatment more popular.
Does it hurt?
For a nose job, we use modern fillers which contain some local anaesthetic in them, and this coupled with our light-handed technique, makes the procedure is quick and painless.